Your Stories
Posted by Top LIVIN on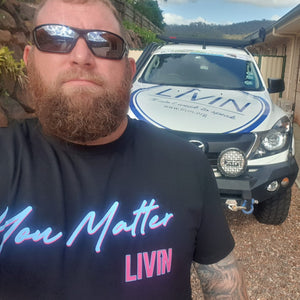 Dear Ben,I wanted to write to you in the moment where you feel you have hit your rock bottom. It's been five to five and a half years since the suicide of your Dad/ best mate and all round legend. Once again like every situation you became the front man, the 'Go To' guy when others can't cope.  Over that five year period there was a legal dispute over Dad's final wishes and everyone turns to you. Feeling like it's all on you to "fix" or clean up, takes its toll. You haven't noticed just how far down the pit...
Posted by Top Livin on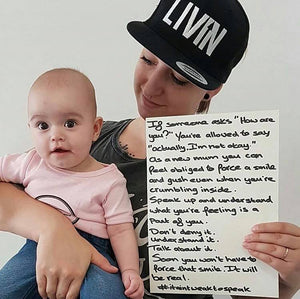 I've always felt like talking about mental health wasn't an issue for me, there was no shame or stigma around it for me. I've been a proud LIVIN supporter for a few years now, I love what they stand for and the work they're doing but it wasn't until they gave me the opportunity to jump onboard the Collective Minds initiative last year and I started talking to others during that time, that I realized; maybe the stigma is still there for me...? To the few people that are genuinely interested and would ask me how I'm doing, I wasn't ashamed...
Posted by Top Livin on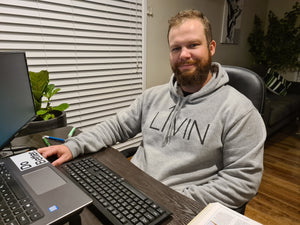 My name is Jye, I am 30 years old. I was married for nearly 9 years and I have two girls, Lylah 7 and Evelyn 4. I served 11.5 years in the Royal Australian Air Force as an Armament Technician and spent 4 of those years in Bomb Disposal. I have struggled with mental ill health for as long as I can remember and battled with addiction really since I joined the RAAF at 18. I'm proud to tell you, I have just reached 12 months sober and going strong. I was medically discharged from the RAAF in December 2019...
Posted by Top Livin on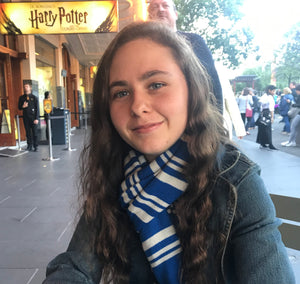 Year 12, 2020 – The invisible cohort Year twelve. It's the year that all students look forward to. It's the year where we get our school jerseys, the year where we dress up in crazy costumes and allow ourselves to look the fool, the year that we get to go to OUR formal. It is our year to enjoy all the rites of passage that come with being in our final year of school. It may seem to some that it is just a loss of some school events, but it is far more than that. These school events, sporting...
Posted by Top Livin on
Skip back to 2009 with a toddler and newborn in tow; time poor and financial pressures I started to notice my husband struggling with work/life balance, talking of suicide.  So I did what I thought was the right thing by encouraging him to get some professional help. He willingly acknowledged there was a problem and started to get help only for the stigma around depression and taking antidepressants becoming too much for him to bear and an embarrassment for him towards.  He had a very traditional family who intercepted and blatantly informed him that the antidepressants were "the devils drugs...and...